Listen to Hardwell and Afrojack's Heart-Pumping Collaboration, "Push It"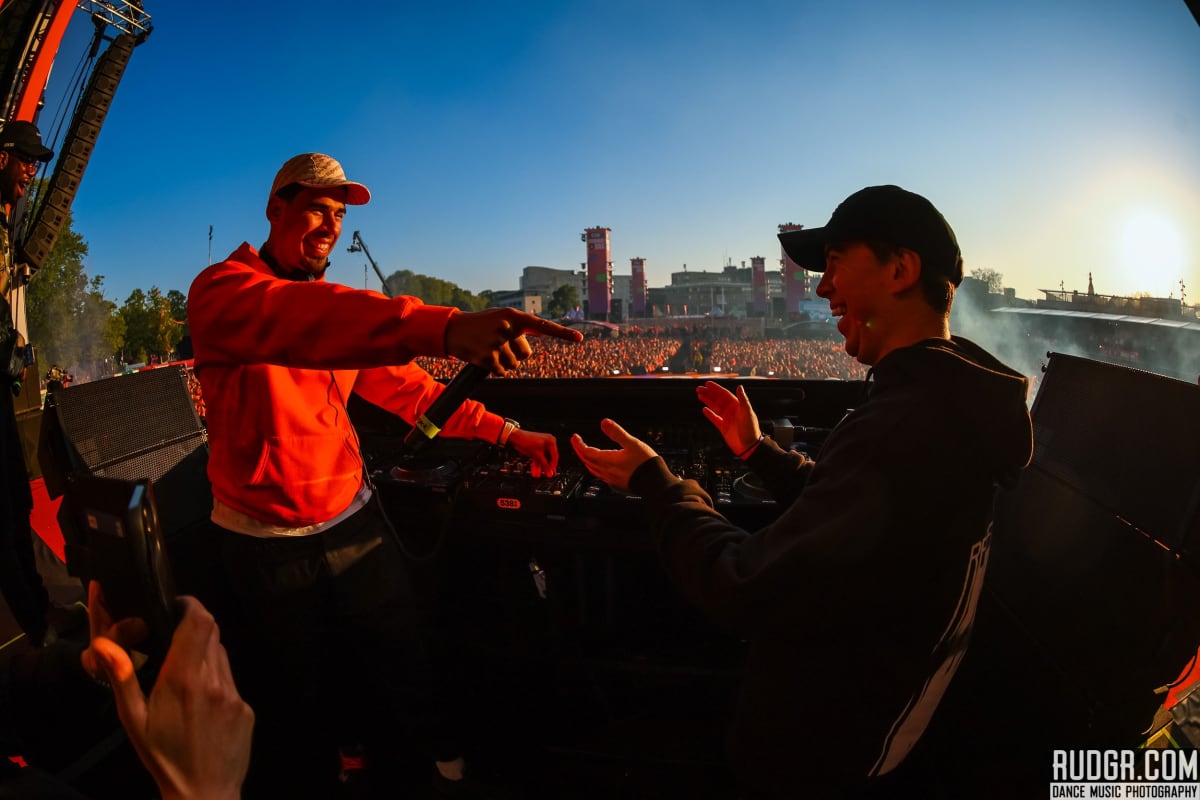 Hardwell and Afrojack have teamed up for "Push It," the latest song in a collaborative saga that just keeps on giving.
It's the third collaboration for the Dutch compatriots, whose knack for producing mainstage anthems is as strong as ever. The illustrious duo debuted "Push It" during Hardwell's high-flying Tomorrowland set this year, and it's now hit streaming platforms.
View the original article to see embedded media.
With its earworm of a refrain, the track has "been a long time in the making," according to Hardwell. His techno-inspired sound pumps with ferocity under Afrojack's quirky synths, a hallmark of his signature "Dirty Dutch" sound.
Together, both producers have joined forces for a festival banger that pulls from the past to usher in the future of their respective styles.
"For years, Afrojack and I kept bumping into each other and talking up the idea of getting back in the studio together, so I'm glad that time has now arrived and this new collab is getting its release date," Hardwell said in a statement. "We first premiered it at Tomorrowland in the summer, and I recently aired it on my relaunched radio show, Hardwell On Air; now I'm looking forward to including it in my sets in the coming years."
Take a listen to "Push It" below and find the new collab on streaming platforms here.
[embed]https://youtube.com/watch?v=uRFAJHkmMcg[/embed]
FOLLOW HARDWELL:
Facebook: facebook.com/djhardwell
Twitter: twitter.com/HARDWELL
Instagram: instagram.com/hardwell
Spotify: spoti.fi/3s1xcJD
FOLLOW AFROJACK:
Facebook: facebook.com/djafrojack
Twitter: twitter.com/afrojack
Instagram: instagram.com/afrojack
Spotify: spoti.fi/2B06Di0