GRiZ, Knife Party, HALIENE and More Revealed on Monster Lineup for Bass Canyon 2023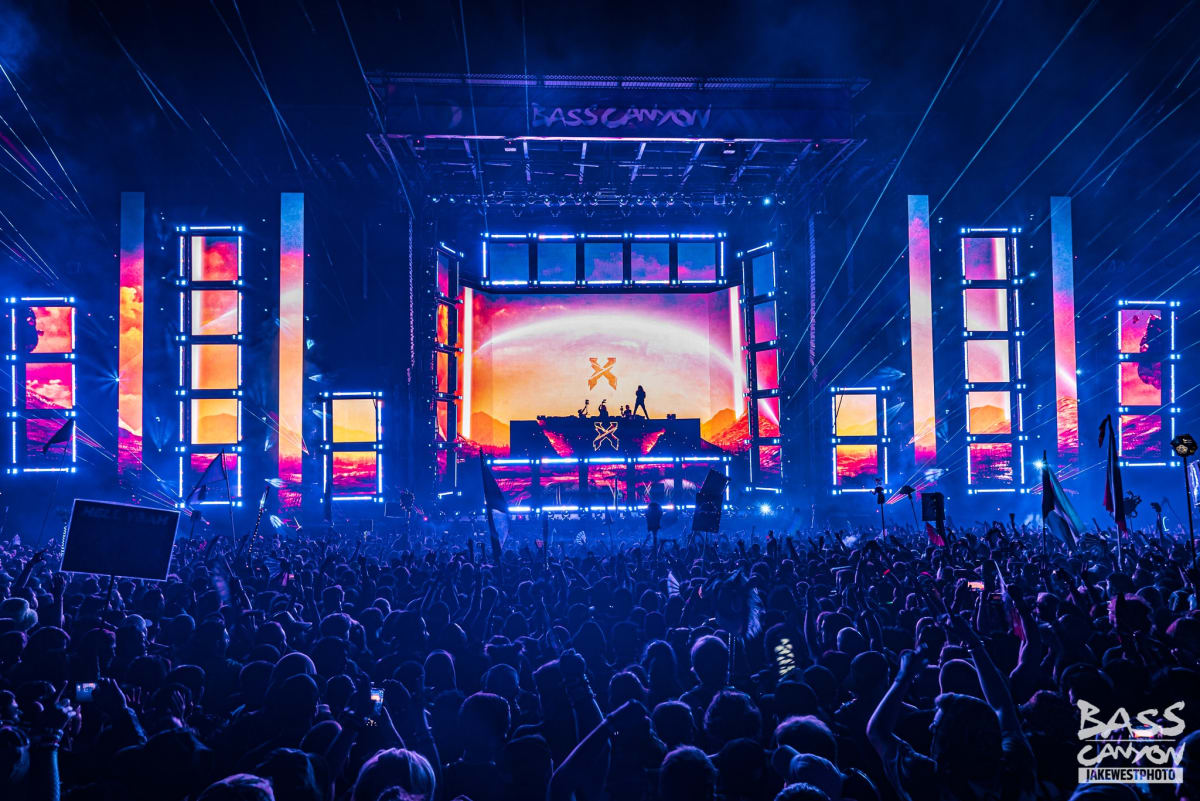 Excision's bass music spectacular returns to the Gorge in August.
It's about time to remove those neck braces. Bass Canyon is almost back, and they've revealed yet another massive lineup.
Excision's bass music spectacular will return to wreak havoc on the blissful Gorge Amphitheatre from August 18-20. The dubstep superstar is primed for his annual set at the fest in addition to one of his patented "Detox" performances. He'll also be performing a b2b with a surprise artist.
Joining Excision in 2023 are Space Laces, GRiZ, Knife Party, Pendulum, ATLiens, HALIENE, Liquid Stranger, SVDDEN DEATH and Wooli, the lattermost of whom will perform a second set under his Stumpi alias. The undercard is also huge, featuring Versa, Luzcid, DRINKURWATER, Jon Casey and Stööki Sound, among others.
You can check out the full lineup below and purchase tickets here.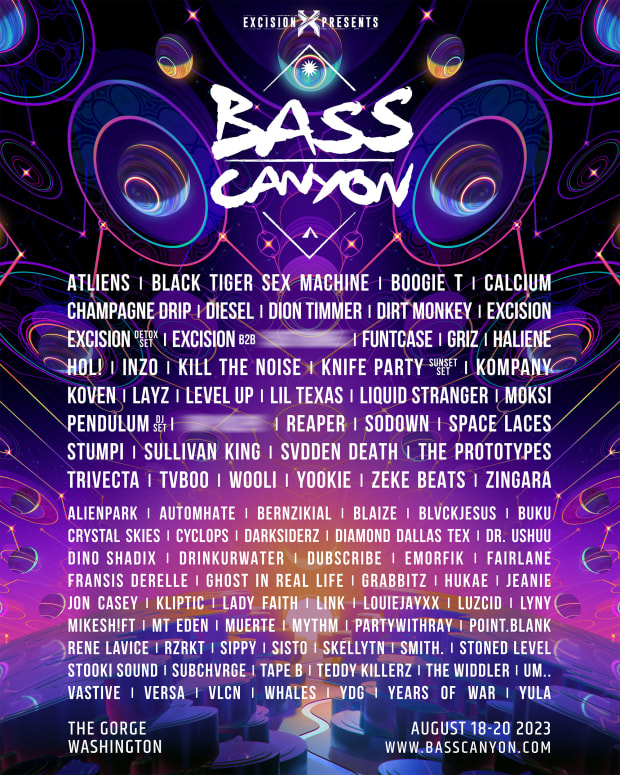 FOLLOW BASS CANYON:
Website: basscanyon.com
Facebook: facebook.com/BassCanyon
Instagram: instagram.com/BassCanyon
Twitter: twitter.com/BassCanyon