Insomniac's Debut Disco Trip Brought the Funk to L.A.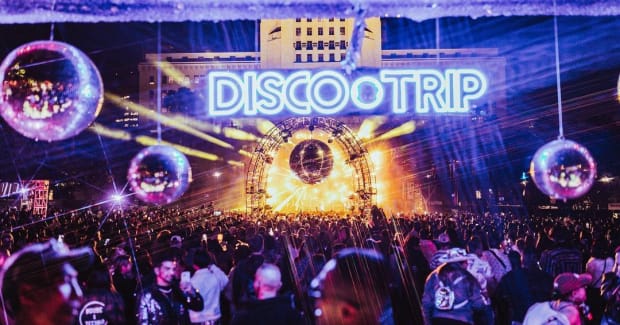 "Disco is music for dancing, and people will always want to dance," Giorgio Moroder once said.
Born in the 60s, disco originated as a safe space for marginalized people to come together and dance. Queer, Black and Latin communities were at the epicenter of disco's origins and their stories are indelible, standing the test of time and deeply influencing today's biggest stars, like Dua Lipa, Doja Cat and Lady Gaga.
Also helping to keep disco's legacy alive is Insomniac's Day Trip brand, which just held their inaugural Disco Trip festival. On November 5th, Los Angeles residents flocked to Grand Park, adjacent to City Hall and the downtown skyline, for a night full of dancing. Crystal Waters, Jayda G, Purple Disco Machine and more graced the stage for a night to remember.