ODESZA Had the Smallest Touring Carbon Footprint of All Electronic Artists In 2022: Study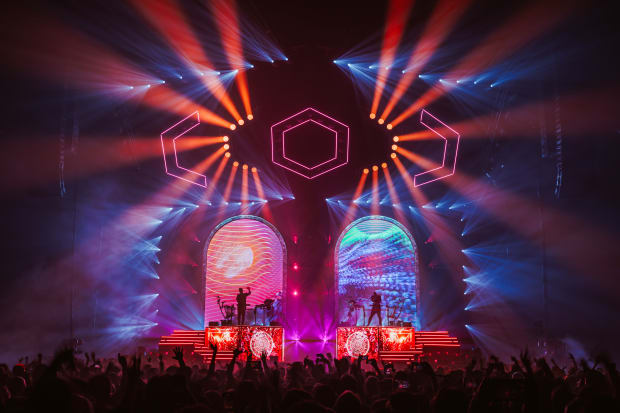 ODESZA's "The Last Goodbye" tour was the most eco-friendly of all electronic music acts last year.
Touring is a key element to the global success of any artist. But how much of their constant travel leads to excessive carbon emissions?
A new study published by Payless Power has revealed ODESZA as the artists with the smallest carbon footprint of any electronic music act who toured in 2022.
The study's methodology examined Billboard rankings to identify the most popular artists from six different genres—EDM, hip-hop/rap, pop, metal, country and classic rock—before analyzing their tour dates to estimate carbon emissions. To determine CO2 emissions from driving, the company based calculations on a tour bus that averages eight miles per gallon. Flight CO2 emissions were based on a plane producing 53 pounds of CO2 per mile.
When it came to EDM tours, the total flight emissions averaged 1,655 metric tons of CO2 while driving emissions balanced out to an average of 83 metric tons. ODESZA, meanwhile, racked up a mere 242 from flight emissions and an astonishing 12 from driving.
Moreover, ODESZA's eco-friendly amphitheater tour came in fourth overall among the 90 examined in the study. The esteemed electronic music duo partnered with REVERB in an effort to make the tour carbon-neutral or carbon-negative. Taking steps to limit the tour's waste, they avoided the use of over 50,000 single-use plastic bottles, according to the environmental nonprofit's impact report.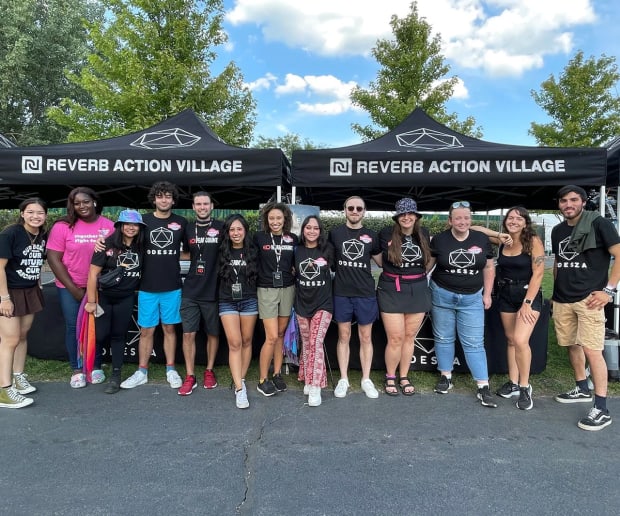 So what does this mean for ODESZA? The duo strategically booked their tour stops to reduce its environmental impact, prioritizing proximity and efficiency while using low-emission transportation.
According to the study, ODESZA joins Ed Sheeran, Steely Dan, Pink Floyd and Chris Brown as the top five globally touring artists in 2022 with the lowest carbon footprint. The other most eco-friendly artists from the electronic dance music space were David Guetta, Swedish House Mafia, Calvin Harris and Kaskade.
Follow ODESZA: 
Facebook: facebook.com/odesza
Instagram: instagram.com/odesza
Twitter: twitter.com/odesza
Spotify: spoti.fi/3XfR8aX