Underground Vibes | 090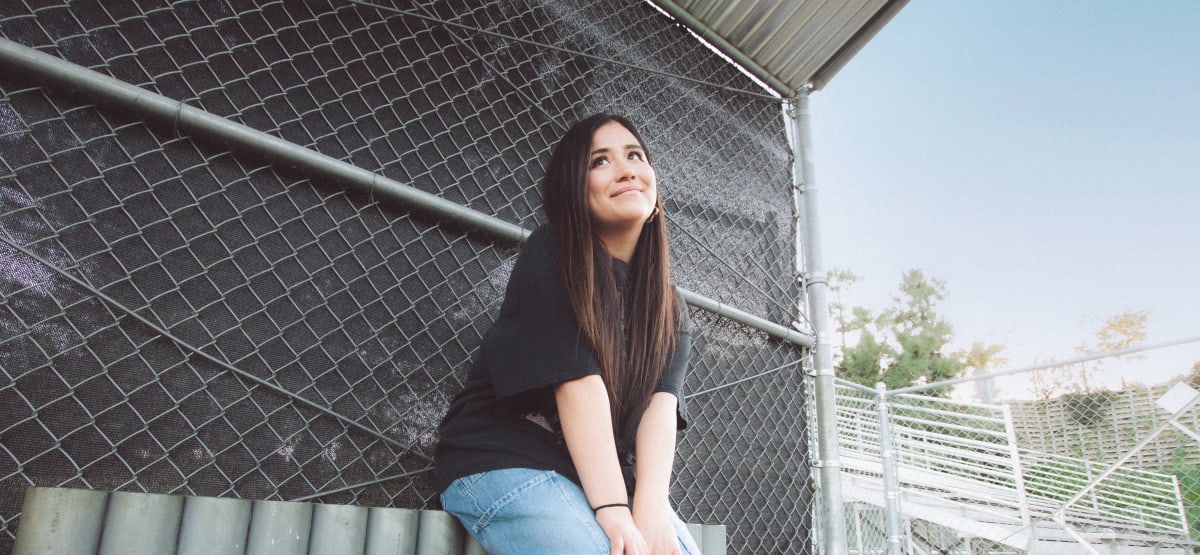 "shy girl" - wilo wilde
Singer-songwriter and producer wilo wilde is crafting a distinct combination of electronic and pop music that feels both nostalgic and future-facing. Her latest single "shy girl," a sparkly combination of drum & bass energy and lush synths, marks the second single from her sophomore EP back in time, the follow-up to her acclaimed debut, runaway.
"i'm so tired" Ft. Emilia Ali - Scro
Delving into the challenges imposed by social media algorithms and the compromises artists must make, Scro's latest single "i'm so tired" features a guest performance from Emilia Ali and showcases the artist's multi-faceted sonic palette. It is slated to be included in Scro's forthcoming EP, out early next month via bitbird.
"Aurora" - ZUSO
Boasting a sound reminiscent of RÜFÜS DU SOL and Lane 8, ZUSO is enchanting listeners with his progressive and deep house-tinged sound. His latest single, "Aurora," is a mesmerizing seven-minute journey of atmospheric dance music, combining pulsing beats, hypnotic percussion and ethereal synths.
"Do You Feel Ok?" - demotapes
Still buzzing off his debut EP with friends, which featured collaborations with the likes of Darby, pluko and 33 Below, San Fransisco-based producer demotapes has unveiled "Do You Feel Ok?," a playful dance tune that combines blissful melodies with intricate sample work and groovy percussion.
"Untitled Supper Club" - Purple Tones
Purple Tones showcases his versatile and unique approach to house music in his debut EP VISION, while seamlessly incorporating elements from rap and hip-hop. The groovy "Untitled Supper Club" makes for a stunning opener to the project, inviting listeners on a transformative journey that defies genre boundaries.
"In Your Wake" - JWILLI
Part of Ex Medias' Vol. III compilation, "In Your Wake" finds Chicago-based producer JWILLI combining heavenly melodies, soothing vocals and bright sound design for a future bass record that is bound to captivate both loyal listeners and new fans.
"Flicker" - Glimji
Putting his own unique spin on U.K. garage and house ever since he emerged last year, Glimji is channeling the nostalgia of the late 80s and early-90s Madchester movement. Out via Pack Records, his latest single "Flicker" perfectly encapsulates his distinct sound, filled with hazy synths, thumping kicks and spirited vocals.
"Used To The Silence" - ATTLAS & Jodie Knight
A two-time Juno-nominated artist and marathon runner, ATTLAS has united with Scottish singer-songwriter and producer Jodie Knight for "Used To The Silence," a delicate and dreamlike production with introspective lyrics.
"Limes" - Jasper Tygner
London-based producer and instrumentalist Jasper Tygner is carefully curating his own brand of electronic music, amassing widespread support from industry tastemakers in the process. His latest single "Limes" is a masterful display of his unique and intriguing sonic identity.
"Let Go" - The BreakBomb Project
Part of The BreakBomb Project's recent album PRETAPED, "Let Go" is filled with exciting moments all throughout, like its engaging vocals, punchy basslines and intoxicating dance energy. 
Underground Vibes | 089
Underground Vibes | 088
Underground Vibes | 087