Vic Mensa Channels Early Career Hits On New House Track, "Eastside Girl"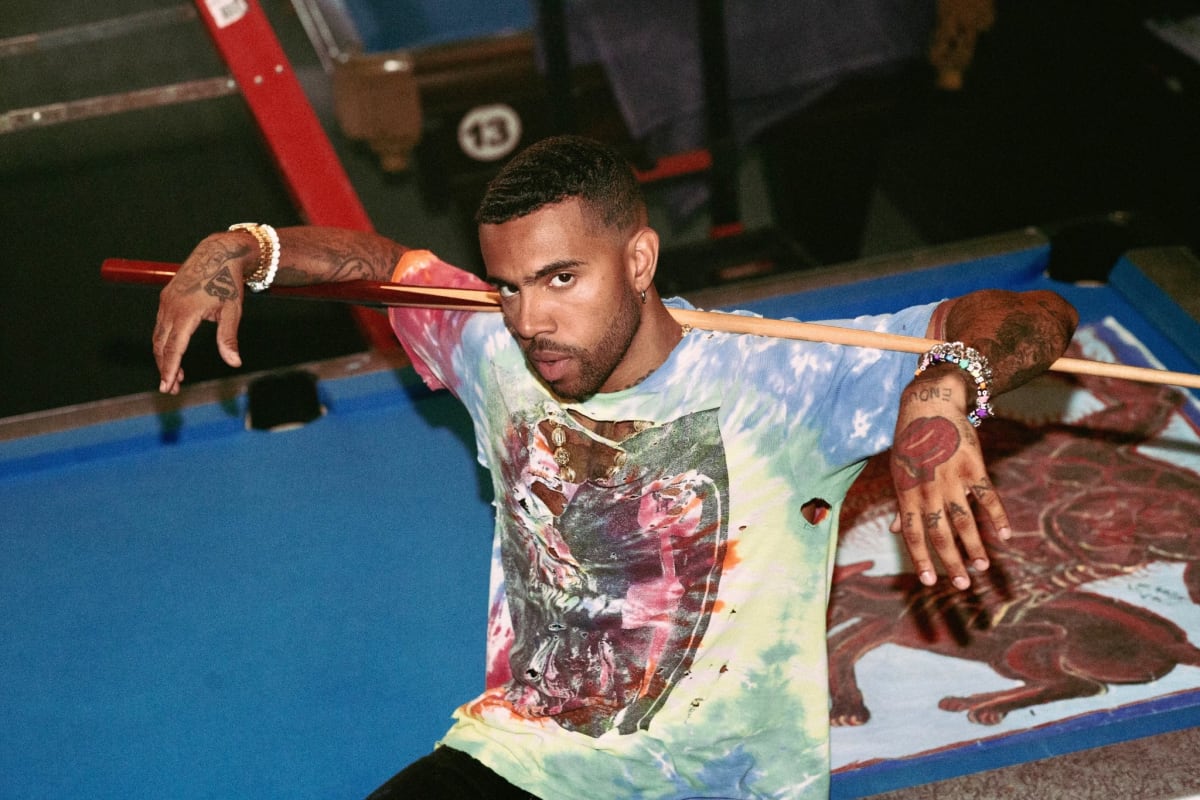 Vic Mensa continues the convergence of hip-hop and electronic music with a lovelorn single reminiscent of his early roots.
The triple-threat rapper, producer and singer-songwriter has always been a wearer of many stylistic hats, though recently he's found a new sense of inspiration within the world of electronic music. The Chicago native exploded to prominence with 2014's debut single, "Down On My Luck," which now serves as inspiration nearly a decade later for his new house track, "Eastside Girl."
View the original article to see embedded media.
Mensa's multi-dimensional talents and spheres of influence shine in spades on the single, out now via Roc Nation. Combining cultural elements of hip-hop and R&B with filtered strings and house grooves, he seals the deal with a characteristically ensnaring topline from Ty Dolla $ign.
"Ty is one of my favorite musicians and people to collaborate with," Mensa said in a statement shared with EDM.com. "I pulled up to his studio to give him some of my weed brand 93BOYZ and he was working on a bunch of House music. I've been wanting to return to House ever since I made 'Down On My Luck' so it just made a lot of sense. Ty had played the guitar line already and it was giving me a surf-rock vibe so I started going a California direction with the lyrics then I programmed some House drums and samples. We were really just smoking and vibing and 'Eastside Girl' is what came out."
Much like its underlying sentiments, "Eastside Girl" breaks through numerous stylistic borders in a way that will feel familiar to Mensa's longtime fans. He's joined on the production side by mxnxtxr, Lpeezy and Subroza on the track, which cultivates a subtly summery atmosphere. 
Listen to the hip-hop powerhouses work their magic on "Eastside Girl" below and find the track on streaming platforms here.
FOLLOW VIC MENSA:
Facebook: facebook.com/VicMensa1
Instagram: instagram.com/vicmensa
Twitter: twitter.com/VicMensa
Spotify: tinyurl.com/2p976k79
FOLLOW TY DOLLA $IGN:
Facebook: facebook.com/tydollasign
Twitter: twitter.com/tydollasign
Instagram: instagram.com/tydollasign
Spotify: spoti.fi/3KT9rNb