SOFI TUKKER Stun in Sultry Brazil-Inspired Single, "Jacaré"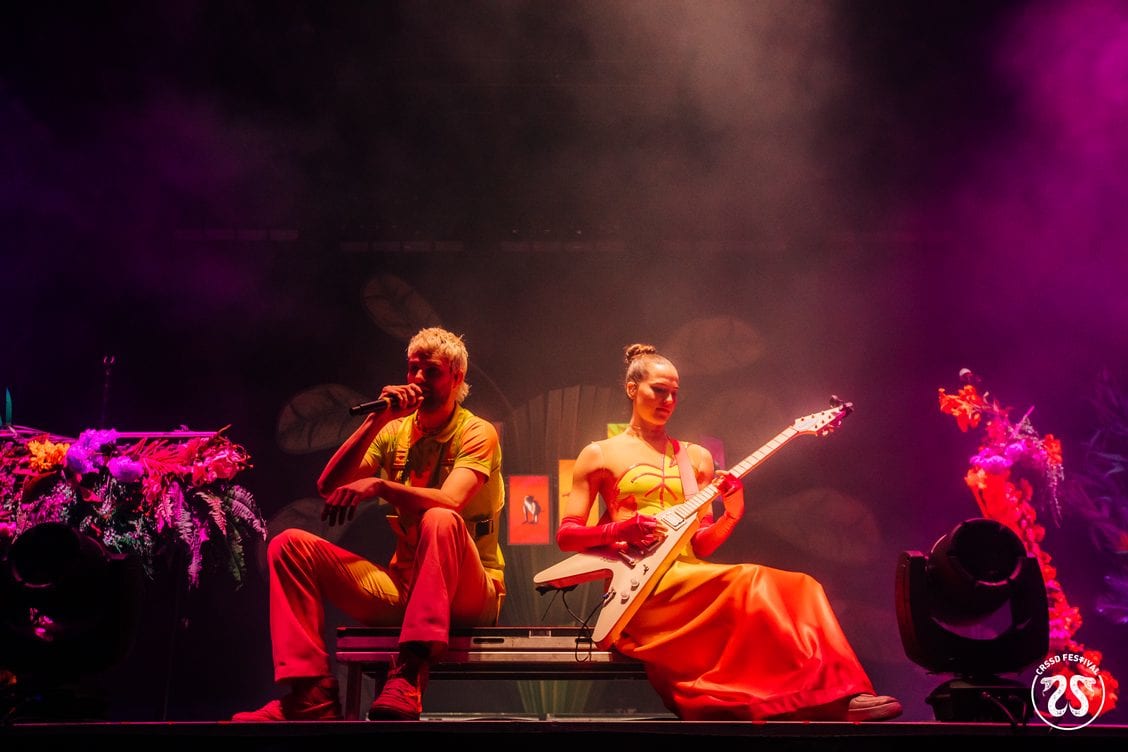 And the accompanying music video only feeds the flame.
Is it getting hot in here?
Hot on the heels of their show-stealing Coachella performance last weekend, Grammy-nominated duo SOFI TUKKER have delivered "Jacaré." Out now by way of Ultra Records, the sultry new single is an infusion of Sophie Hawley-Weld's deep admiration of the Portuguese language and Brazilian culture with Tucker Halpern's sensational production prowess.
Outfitted with celebratory piano chords and powerful tantara blasts, "Jacaré" is a potent audio experience that transports us to a vibrant dancefloor in the heart of Brazil. 
Take a listen to "Jacaré" below and find the new single on streaming platforms here. 
The impassioned track is accompanied by a stunning music video, directed by Aerin Moreno, that only feeds the flame. Here we see both Halpern and Hawley-Weld—separately—share a steamy, intimate moment with a beautiful Brazilian woman. 
The plot thickens throughout the video, as the woman is first with Halpern and then later sneaks off to be with Hawley-Weld. An Instagram post shared by the tandem today includes a clip with a caption that reads: "WATCH SOPHIE STEAL TUCK'S GIRL."
[embed]https://youtube.com/watch?v=5uctsXTwdAE[/embed]
This time last year, ahead of the release of their scintillating WET TENNIS album, we caught up with Hawley-Weld and Halpern for a candid interview. The importance of feeling safe to be your fully expressed self was the underlying message that they wish to express via their music.
"Just be proud to be yourself and feel safe to be yourself," Halpern said at the time. "It can mean literally anything, like a weirdo, sexually, asexually... Whatever you feel like is authentically you."
Follow SOFI TUKKER:
Facebook: facebook.com/sofitukker
Twitter: twitter.com/sofitukker
Instagram: instagram.com/sofitukker
Spotify: spoti.fi/37qJdQd