The Daniels Went From Directing DJ Snake's "Turn Down for What" Video to Winning Oscar for Best Director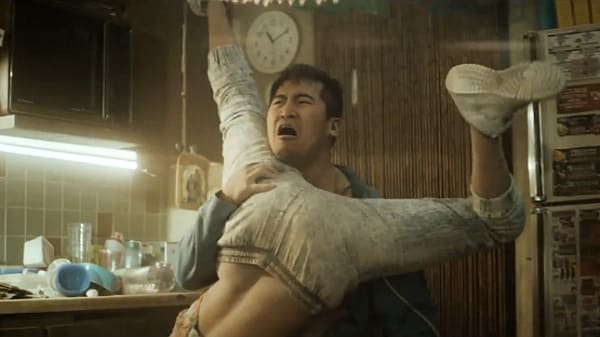 The Academy Award-winning minds behind "Everything Everywhere All at Once" also directed music videos for A-Trak, Passion Pit, Foster The People and more.
Before absolutely mopping the floor with the competition at the 95th Academy Awards, this year's Oscar winners for Best Director were quite involved in the music scene.
If you're one of the people who tune into the Oscars each year to watch wealthy snobs tell you that your movie taste is bad, you probably saw Everything Everywhere All at Once take home nearly every major award. Despite that sassy remark about the ceremony, every once in a while the Academy chooses the right winners, and this year is the perfect example.
Directors Daniel Kwan and Daniel Scheinert, collectively known as the Daniels, helped propel the fantastic comedy-drama film all the way to a Best Picture win. Much of the cast and crew took home hardware as well, all while the directing duo snatched the award for Best Director.
[embed]https://youtube.com/watch?v=-YeKsXCXJx8[/embed]
But did you know that before they directed their first feature film, the Daniels were very active in the music scene? From 2010 to 2017, the duo directed over a dozen music videos for the likes of Passion Pit, Foster The People, Tenacious D, A-Trak and more. In fact, they're the geniuses behind one of the most bizarre and memorable videos in electronic music history, "Turn Down for What" by DJ Snake and Lil Jon.
If you don't remember the music video for the 2013 single, let us catch you up. It stars Kwan and his possessed genitals, which cause him to break through walls, smash furniture and otherwise ruin his neighbors' peaceful evening with his superhero-like thrusts.
[embed]https://youtube.com/watch?v=HMUDVMiITOU[/embed]
Looking back, it makes perfect sense that these two would go on to direct one of the weirdest and most fun Best Picture winners in the last 95 years.
You can check out some more of the Daniels' music videos below.
[embed]https://youtube.com/watch?v=_GMQLjzVGfw[/embed] [embed]https://youtube.com/watch?v=ls3rD8VfiSY[/embed] [embed]https://youtube.com/watch?v=i380DwcJxxM[/embed] [embed]https://youtube.com/watch?v=kkyYxAv6kB4[/embed] [embed]https://youtube.com/watch?v=PUUivXgJ2S4[/embed]