A Look Inside Hit'n'Mix's Innovative, AI-Powered RipX DAW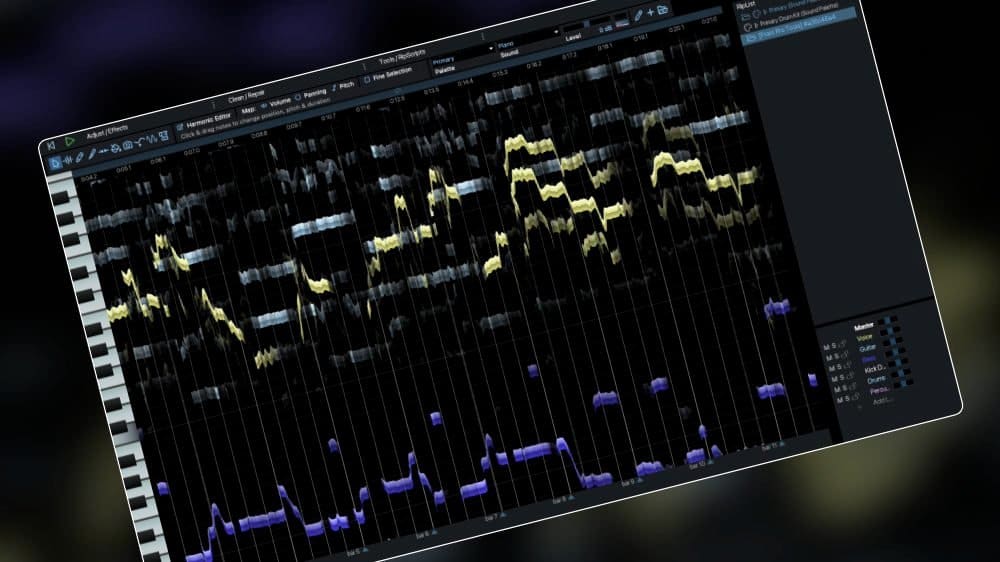 Hit'n'Mix has taken a groundbreaking leap with the release of RipX, an innovative digital audio workstation that seamlessly integrates cutting-edge AI music production features. This marks a significant evolution for the company's award-winning RipX software, which is now being presented as a fully-fledged DAW in standard and Pro versions. 
Distinguishing itself with its machine learning-driven features and intuitive design, RipX represents a paradigm shift in music production. It introduces over 100 workflow enhancements, including AI-generated music access, stem separation and instrument replacement.
The DAW supports MIDI, MPE and laptop keyboard recording and allows users to extract sounds from existing audio or its built-in library. And the Pro version expands the functionality even further, adding advanced stem and AI Music Generator clean-up, Audioshop sound manipulation tools and much more.
"The excitement, fun and creativity that RipX users express to us each day has incentivized our team into creating something truly unique, powerful and accessible," said Hit'n'Mix CEO Martin DAW in a press statement. "We listened, and to enable even more creative time within the RipX environment, we seamlessly added tailored recording tools, workflow improvements and effect."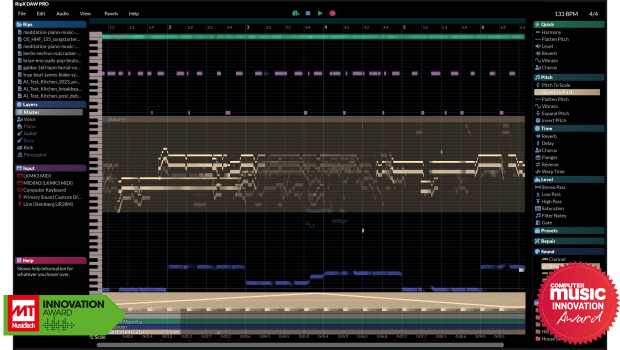 "As we carefully worked-in these enhancements, it became clear that we were on a direct course to the creation of a DAW in its own right. Not just any DAW, but one built from the ground up with ease-of-use and unprecedented control over music and audio at its very heart," he continued. Moreover, AI music generation has become big news over the past few months, and the Rip Audio format is ultimately placed to make this technology truly useful, and importantly ensure that human creativity is not lost, with peerless in-the-mix editing and audio extraction. Now you can create music from start to finish and even transform AI's musical imaginings into your own, all within RipX DAW and RipX DAW PRO."
RipX's AI-powered stem separation enables independent adjustment of multiple tracks, and further separation into editable notes, chords and raw sounds enhances customization. The DAW also even allows for Python scripting for complete programmatic audio control.
Recent updates brought a host of new enhancements, from computer keyboard recording input to improved sound replacement. Noteworthy additions include fresh Chorus, Saturation and Flanger effects, an EQ Panel and DeEsser in the Pro version, and "the world's first audio separation sampler."
To celebrate the launch, Hit'n'Mix is extending a 30% discount on RipX DAW, RipX DAW Pro and upgrades in their Black Friday Sale, available until December 7th, 2023. Owners of RipX DeepRemix and DeepCreate, as well as RipX DeepAudio, can enjoy free upgrades to RipX DAW and RipX DAW Pro, respectively.
A 21-day free trial for RipX DAW Pro can be downloaded via the company's website and full licenses can be purchased from Hit'n'Mix's resellers or online.
FOLLOW HIT'N'MIX:
Facebook: facebook.com/HitnMix
Instagram: instagram.com/hitnmix
X: x.com/hitnmix
Website: hitnmix.com
Discord: tinyurl.com/yc83zsc4
YouTube: youtube.com/@HitnMixVideo/videos